Coming Soon! This page is under construction.
Mallory Battista's Blog
Notes from an aspiring author, artist, and occasional gluten-free cook.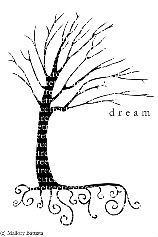 Storytelling isn't just a thing to do, it is a way of seeing the world.
I am a storyteller. I live as though I am a hero on a quest and I strive to treat every person that crosses my path as the main character of an equally complex and exciting story. I find joy when their paths overlap with mine, and though some encounters are fleeting and others last a lifetime, I see the importance of each one to the continuation of Life's plot. I am grateful for the adversity that is set before me, as it makes me a more well-rounded character and adds challenge and excitement to my journey. And I always, ALWAYS have faith in happy endings.
Previous Posts by Category
Friends + Other Projects
Local Bookstores It's more important than ever to support your local bookstore. Find one near you here.
Read. Rock. Love. Official website of the "Wizard Rockumentary," a Harry Potter documentary that I produced with my sister, Megan.
My Favorite Publishing Blogs